About Karla Divine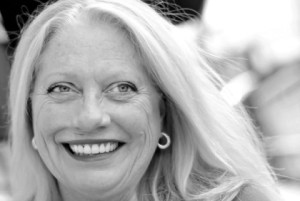 My work is to help people buy and sell their homes or investment properties. How can you use my lifetime of real estate experience to help you reach your goals of buying a new home or selling the home you love? What can I offer you to make your experience more productive and less stressful?   Current information on available properties* Competitive Market Analysis and Pricing information* Investment property analysis* Current & knowledgeable immersion in the real estate market* 30 years of experience in buying and selling real estate* Professional negotiation skills* Extensive network of resources to smooth the wrinkles in any transaction.   My promise to you is to give you the best, most professional, service available to help you accomplish your goal, just as I have done for many other happy clients. I will put YOUR business first! Return your calls, answer your concerns, provide resources to you so you can make the best decision for you, respect your time and money, exceed your expectations. Please, read my Raving Fan Page under the about me tab. I am so proud to have those honest assessments of my work and would love to share them with you as you evaluate your choice of Realtor!
Specialties:
Competitive Market Analysis of your property when you are getting ready to sell. I am very proud of my Data Interpretation component of my market analysis reports as this is a true discussion of the market and how your property will fit into this active Portland Market.
Analysis of investment properties.  From potential rental income to investment vs value comparison, this is an area where consultation with an experience professional will support your goals.
Negotiation and superior representation for both buyers and sellers. I feel this is where my professional experience adds value to your real estate experience!
Expertise in the purchase and sale of Floating Homes and Condominiums as well as all other residential and investment real estate. In 2016 I added mid size commercial building sales to my experience These properties take knowledge and focus, and access to specialized resources, all of which I have developed in my business.
Negotiation of difficult contracts. Focus and attention to detail, being able to work with other Realtors to maintain contracts and protect your financial investment.
Consulting in real estate acquisition and divestment.
I also am an expert in selling floating homes. The floating home market is a niche market which requires a particular set of skills and resources as a Broker to ensure a happy outcome for buyers or sellers in this market.