For Buyers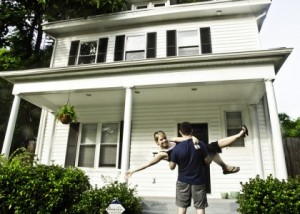 I love working with Buyers. Projects are fun, and when I take on a buyer client I look at their experience as a project. Initially I listen to your goals. You might be looking for a new home, a second home, a waterfront home, a smaller home, a larger home, a big yard, a big garage, a view, a neighborhood or something entirely different. Actively listening to you as you sort through your options, wants and needs is a process.
Establishing a price, talking over financing realities, noticing the important items on your list and …this is very important…..considering your time line. When are you going to pull the trigger on buying your new home? Do you need to sell your current home first? Then that becomes step 1.
As a buyer's agent you can expect me to make time for you. I will make time to answer your  phone calls, respond to your emails, follow up on your questions or concerns, and be available to show you property. I will help you determine pricing for your purchase, counsel you on property values and negotiate on your behalf. Providing you with additional resources to research the property and establish the condition of the property is just part of what I do for buyers.
As always, respect for your time and money are very important to me. My aim is to provide you with an authentic trustworthy experience that you can and will enthusiastically refer to your friends and family.